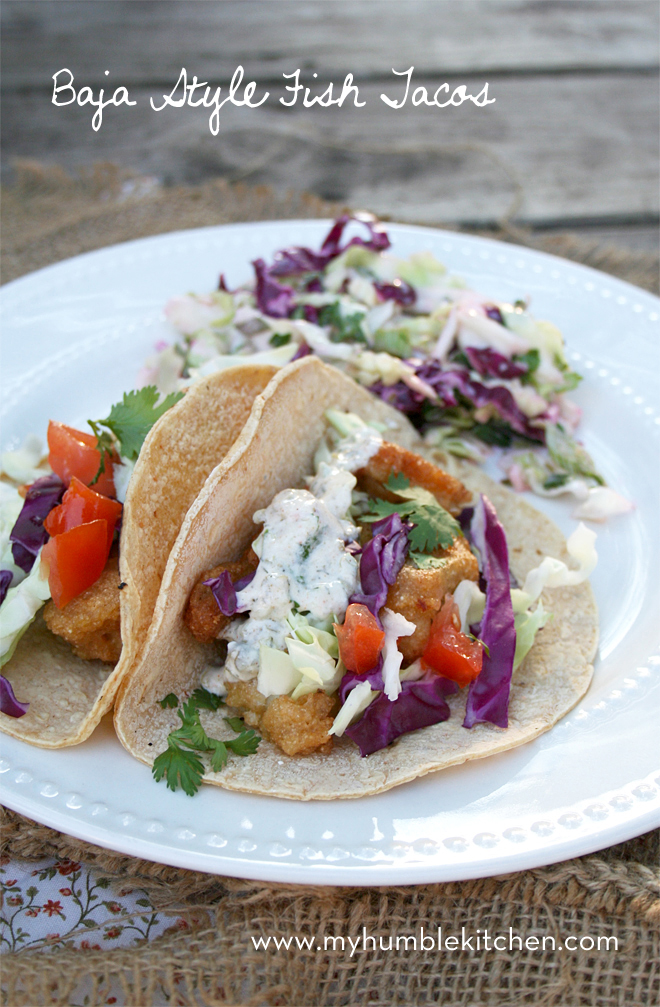 There's something about simple fried foods during the summer time that makes life something to be enjoyed. Biting into food with a crispy crunch knowing that it's a bit naughty makes everything seem, oh so right.
Hey, it's summer – a time to relax and have fun, and let me tell you, these Baja style, beer battered fish tacos are a lot of fun!
When I bite into a Baja fish taco, I like to hear that crunch followed by a deep flavor that you can only get from a good quality crafted beer. For my tacos I used Boulevard Wheat but I've also used a Fat Tire from New Belgium that have turned out delicious in their own right.
These tacos pair well with my Mexican summer coleslaw on the side or even garnished within.
Although Big and Little Brother aren't fans of the taco, they love to take the pieces of fried fish and dip them in ketchup.  Like I said, it's summer.  The time to relax and have fun.