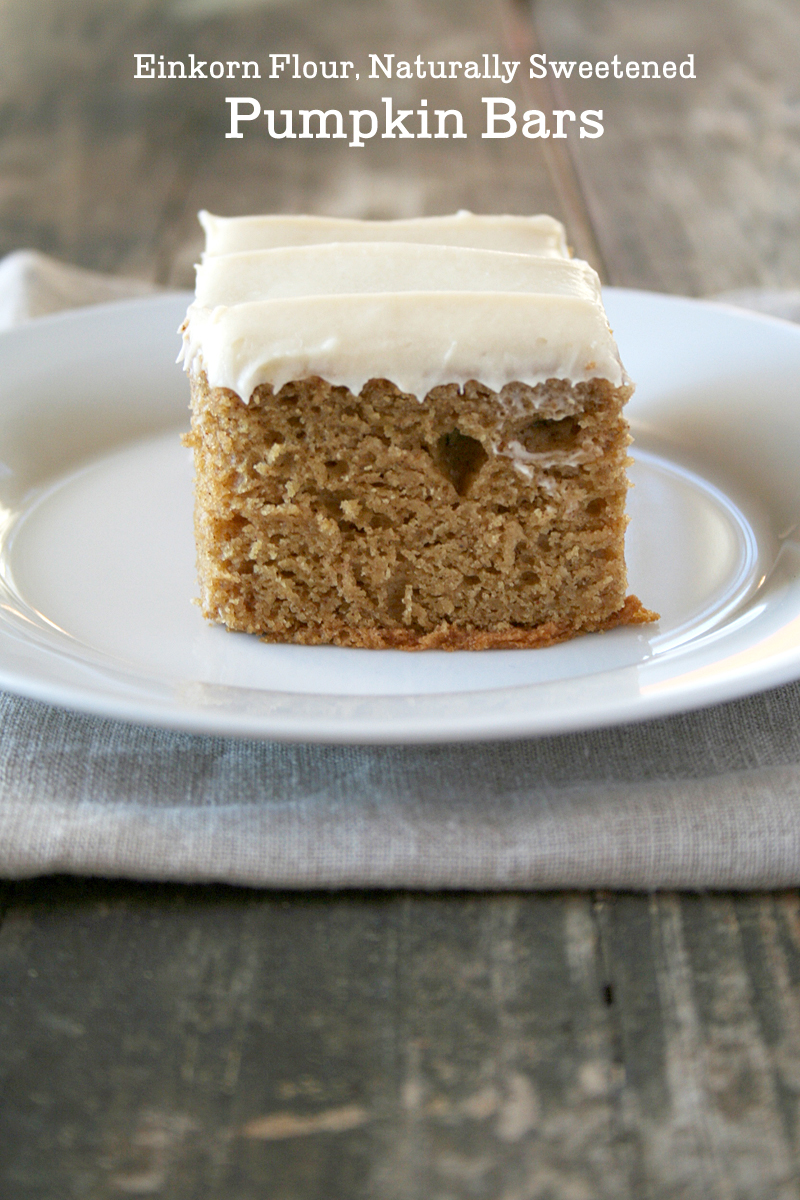 I'm so happy to be able to share a couple of pretty exciting things today.
Contributing Food Writer at MomAdvice!
First, I'm really thrilled to be over at MomAdvice today sharing my first contributing post. That's right, I'm one of their new food contributors. I'm really excited to be a part of the MomAdvice team and have been delighted in getting to meet new mama's with so many different talents.
For my first post, I developed einkorn flour, naturally sweetened pumpkin bars. Let me tell ya… these are good. Really good.