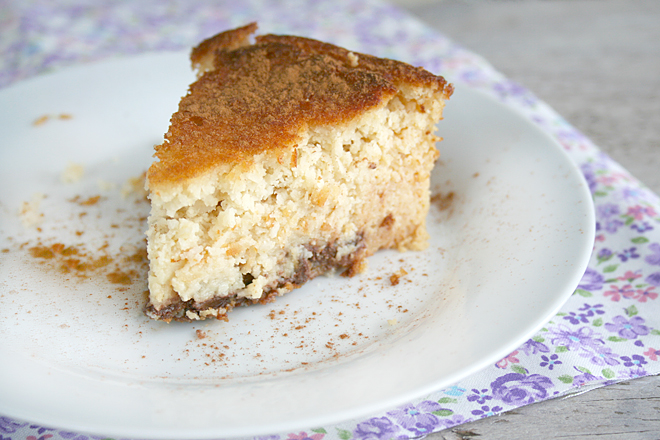 I'm over at Keeper of the Home where I've opened up my heart and decided to share some personal struggles in my life right now.
Through it all, God has proven himself faithful to my family as he continues to provide simple, nourishing food.
We've purchased all our locally raised, pastured meat for the year with tax money, and rely on a real food, food budget which has served us well.  Using a menu plan has proved to be the number one resource which allows me to continually provide the best food for my family on our strict budget.
Although on a budget, I enjoy being able to make simple, nourishing treats for my family and this coconut custard cake has quickly become one of my children's favorites.  It's treats like these that can lift ones spirit and the children enjoy them just the same.
I adapted this coconut custard cake recipe from my friend Mare at Just Making Noise.  Her treats are always scrumptious and never fail.
What I most enjoy about this recipe is that it's very quick and easy to make.  To make this nourishing dessert extra special, I added chocolate just to see a beautiful smile on little brothers face.