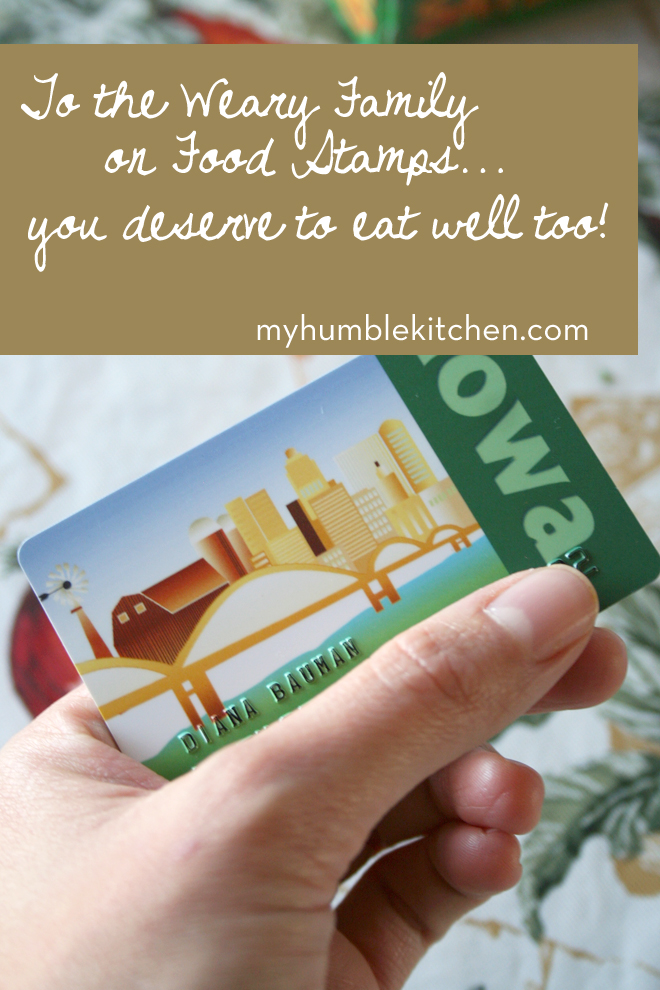 I'm sure I'm opening up a huge can of worms, but in the deepest of my hearts I want to share with you my own experience on food stamps this year.
I'll never forget the day that Gabe walked through our front door and slowly stepped inside carrying a large cardboard box with him. It was this past Valentines day. The kids jumped out of their seats at the kitchen table where we were finishing up homeschool to take a look at what dad had brought home. "Toys!" they screamed. I knew something was a bit off as he looked at me, eyes glassed over, and tried to remain joy filled as he showed the boys all of his foam toys that he'd collected at trade shows over the past 13 years.
I knew right away. I asked him what was in the box when he replied to me, "my stuff." My heart sank.
I was nearing the end of my teaching semester and all I could think about was that in two short months I'd be off for the summer and we'd be left with no income at all. Right away, in my mind, my flesh went into survival mode. I started thinking about daycare, public school, and sending out resumes to jump back into the working world as a web designer. I didn't say any of this to Gabe, I just hugged him. I told him that I was proud of him and that no matter what God would see us through this time. He held my hand, and then led me to our bedroom. He slowly made his way to the edge of the bed, where he sat down leaving a deep impression in the mattress. He then hung his head and cried.
He told me he felt disappointed in himself and that he couldn't stand the thought of not being able to support the kids and I. You see, Gabe is a hard worker. He's responsible, genuine, and absolutely trust worthy. To see him like this broke me from within. We prayed… cried.
I remember that evening, we had to quickly compose ourselves and leave for our evening Dave Ramsey's Financial University class being held at our church… oh the irony of it all.
The blessing is that since January we were being educated on how to blast our debt to have more freedom. We had thought it was going to be a great year since just a few weeks prior we had paid off our vehicle, my student loan, and even refinanced our home to get a lower monthly mortgage payment. To this day, all we have left in debt is just a small loan.